Lessons
We provide lessons in almost every instrument category and highly recommend musicians of all skill levels to take private lessons to help further their passion for music! All of our teachers have been hand selected by Ponce de Leon staff and come highly recommended in their field. Please fill out the form below in order to be connected with the teacher that will be the best suited for you!
Half Hour and Hour Lessons Available
Competitve Pricing is set per Instructor
Flexible Hours
Lessons available before and after regular store hours
Lessons Available at North and South Forsyth location on select instruments
Scheduling and Payment direct to teacher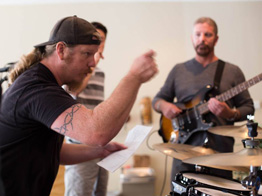 Chris Martin
Guitar/Jazz Studies/Music Theory
Chris graduated from the Atlanta Institute of Music and is a professional musician and instructor.
Full bio
Dave Wallace
Guitar
Dave Wallace is a professional musician with over 20 years of experience playing, performing, and teaching guitar.
Full bio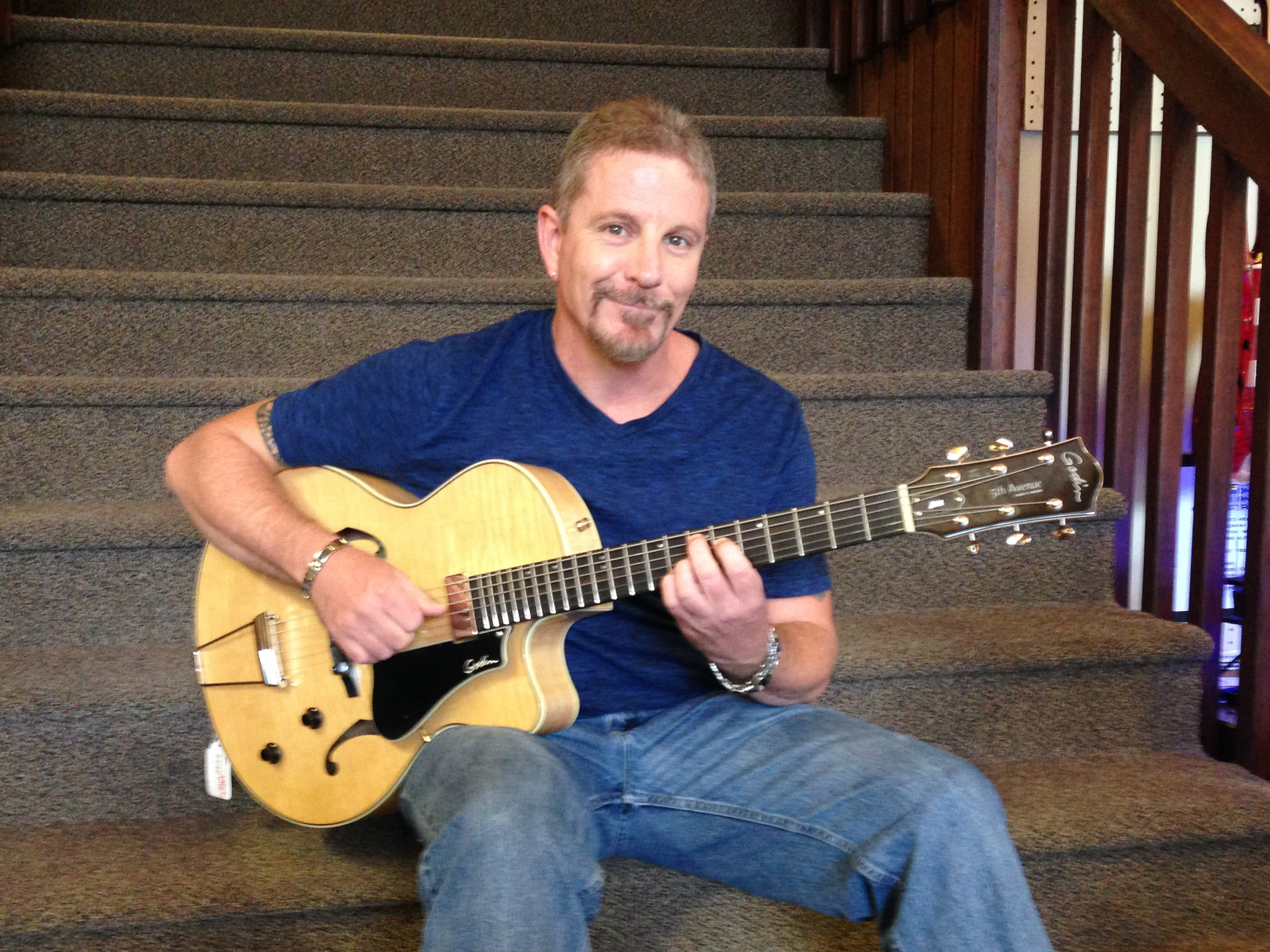 Eddie Dye
Guitar/Mandolin/Ukulele/Music Theory
Eddie Dye teaches guitar, ukulele and mandolin and is 30-year guitar veteran with 20 years of teaching experience.
Full bio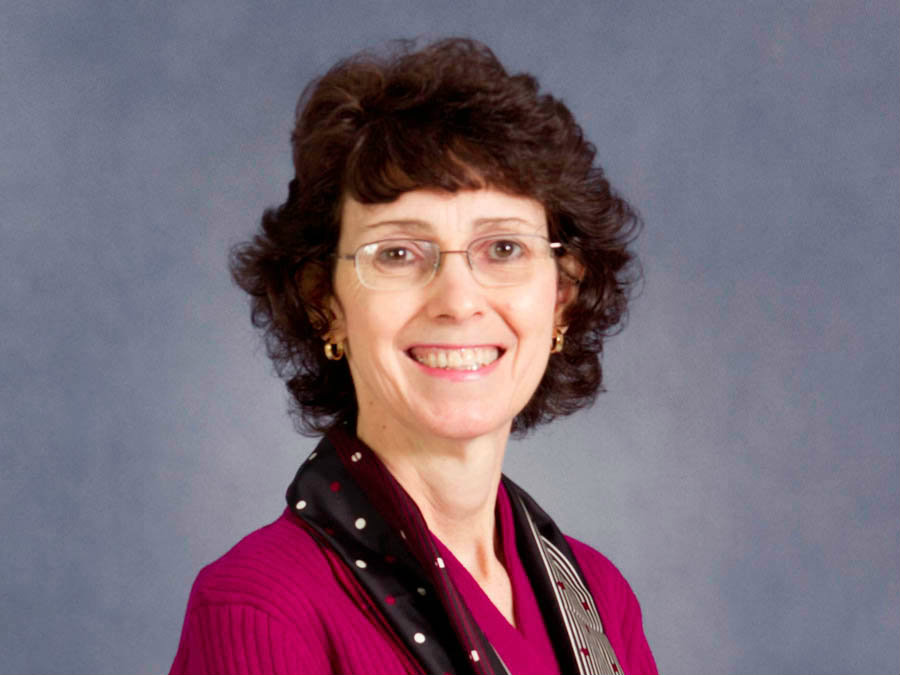 Deborah Scarazzo
Flute/Clarinet/Saxophone/Piano
Deborah Scarazzo received her Bachelor's Degree in Music with a concentration in flute performance from the University of Denver.
Full bio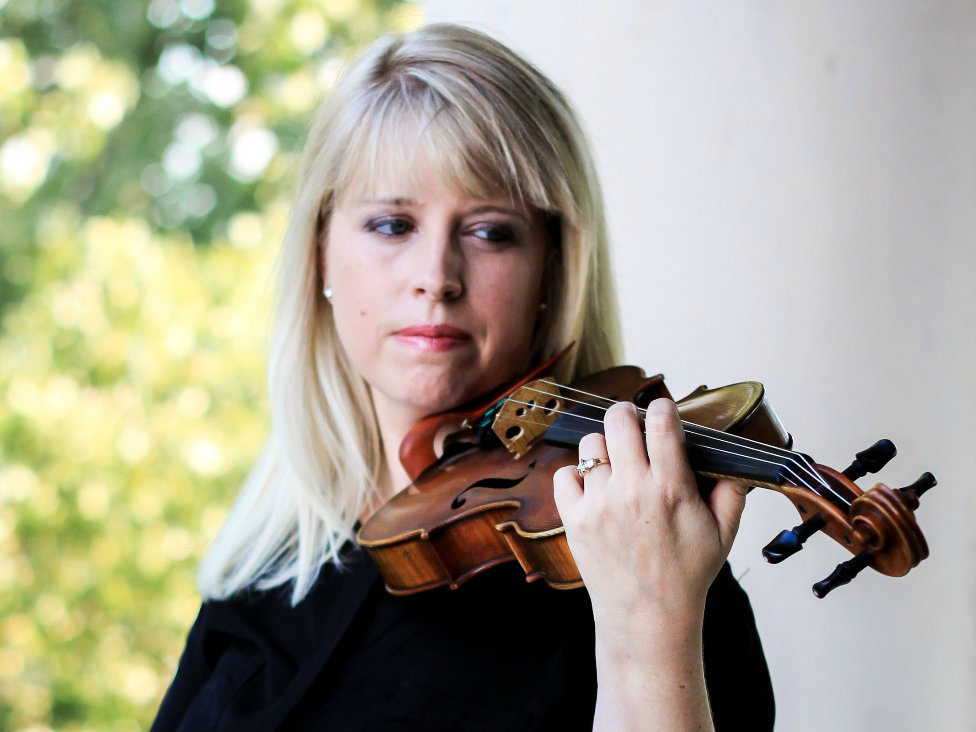 Kim Stocksdale
Violin/Piano
Kim has been teaching music lessons for over 10 years and has a degree in Music Education from the University of North Georgia.
Full bio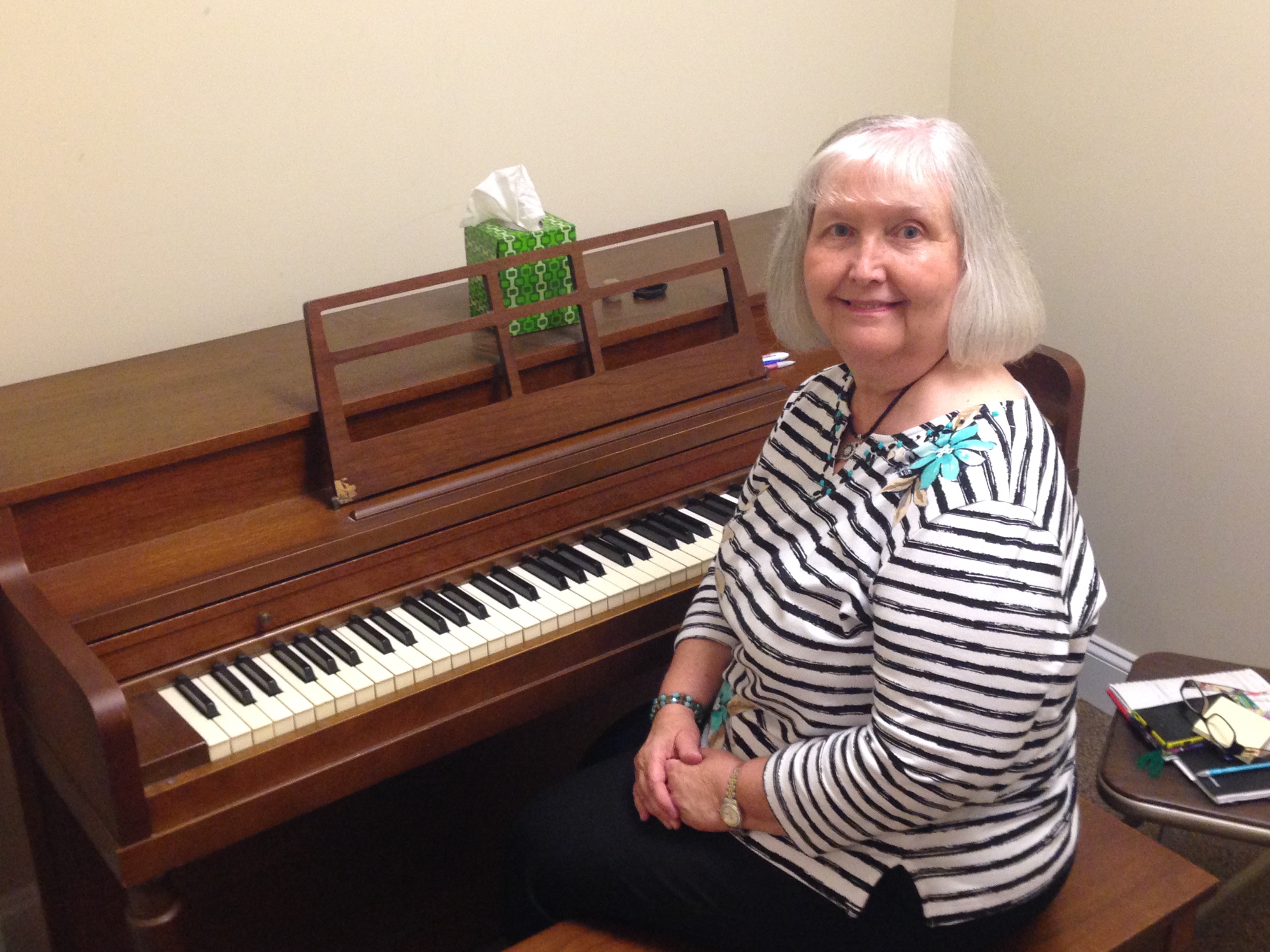 Latrelle Lalonde
Piano
Latrelle teaches piano and has a Bachelor's degree in Music Performance.
Full bio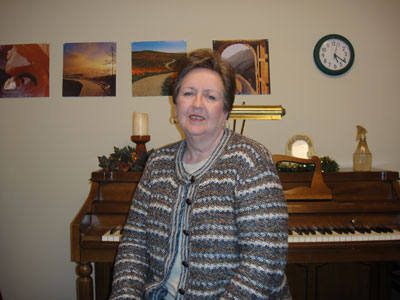 Phyllis McPherson
Piano
Phyllis teaches a broad spectrum of musical styles for piano.
Full bio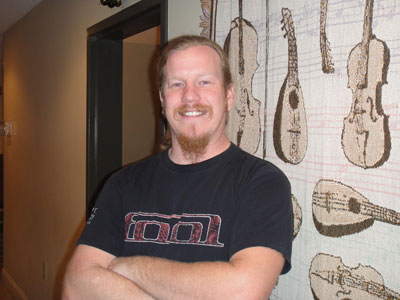 Sammy Nelson
Drums/Percussion
Sammy Nelson has been teaching Drums/Percussion at Ponce De Leon Music Center since 2006.
Full bio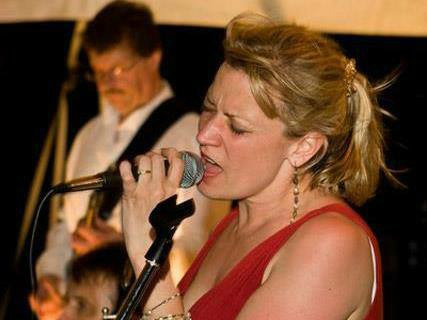 Janine Arecco
Professional Vocalist and Vocal Coach
Janine is a professional vocalist and vocal coach with over 20 years experience.
Full bio
Travis Barrett
Travis Barrett's Interest in playing and performing music began in his high school years as vocal1st and keyboard player in a band with hometown friends. He then joined his church's youth choir and began playing guitar. He developed a love for many genres of music but grew especially fond of acoustic and bluegrass styles, which led him to learn to play banjo and Appalachian dulcimer.
With over 30 years of playing and perlonning gospel quartel folk, and bluegrass music, Travis presently plays banjo and sings with the bluegrass gospel group 'Crossroads' performing at churches, barbaques and weekly at a local restaurant.
Travis has three recording projects to his credit: On his most recent project. which features his banjo, guitar and vocals. he recruited sevenal Nashville recording artists and studio musicians such as Mark Fain, Cody Kilby, Justin Moses and Darrell Toney.
Travis's teaching method begins with learning tablature, a form of musical notation indicating finger and fret location rather than musical pitches. As his students progress, he guides them in moving beyond tablature to develop the ability to 'learn by ear' as is common in bluegrass music. He understands that each individual learns at his/her own pace and will promote the technique he/she needs to be a more independent learner .
Cecile McGuire
Cecile has over 39 years of professional experience as a pianist, organist, choir director and teacher. She earned her bachelors degree in Music Education from the University of Georgia with an additional certificate in piano/performance. She plays and arranges music "by ear" as well as sight reads music and incorporates theory and ear training into her lessons.
Cecile grew up in a musical family, starting piano lessons at age 7 and accompanying church services by age 11. During Jr. High and High School, she accompanied choirs for concerts and musicals, and also assisted in accompanying for the Delray Beach, Florida Play House Theatre.
Cecile attended Dekalb Jr. College prior to completing her degree at the University of Georgia. She was included in Who's Who for American Junior Colleges. Additionally, Cecile won Atlanta's Junior Miss pageant along with the talent award by playing a medley of classical pieces and popular songs that she arranged herself. Since graduating from college, Cecile has played her own piano arrangements for restaurants, receptions, and hundreds of weddings. She was also a flight attendant with Delta Airlines for three years.
Cecile taught elementary music education at the Miriam Heiskell School, 1977 through May 1981, and directed the girl's Ensemble at Mt. Vernon Christian Academy during that time.
After marrying Neal McGuire in 1984, a Civil Engineering graduate from Georgia Tech, Cecile taught piano lessons and played regularly for church services. In 1999, she became the Associate Music Director at Parkway Presbyterian Church. Her job included planning, directing and accompanying for the Traditional Service. In 2009, she became the Music Director, taking on the music responsibilities for the Contemporary/Blended Service, in addition to the Traditional Service.
Cecile retired from her church music position in September 2014. Since that time she has enjoyed teaching private lessons, playing for special events, as well assisting in choral workshops and accompanying church services as a substitute pianist/keyboardist/organist.
Cecile and Neal reside in Cumming, Georgia, and have one son, Benjamin, who is 25 and works in the computer industry as a networking specialist.
Chris Martin
Chris began playing guitar at the age of 11, taking lessons right here at Ponce De Leon Music. Through his instruction and diligent practice, Chris' guitar skills allowed him to become involved with many bands and groups within the Atlanta area. This period of his career helped Chris to hone his craft in a live setting, as well as make numerous connections in the Atlanta music scene. Eventually, Chris decided to enroll at the Atlanta Institute of Music (AIM), from which he graduated in 2008. The curriculum at AIM required that Chris become fluent in all styles of music and music theory, specializing in jazz guitar. While attending AIM he began teaching guitar throughout the north Georgia area, which he has continued to do ever since. Chris' musical career has allowed him opportunities to play with all types of musicians as well as tour the U.S. and Central America, playing all styles of music from jazz to heavy metal.
Damarys Wichowski
Damarys Wichowski is a clarinetist who recently graduated from Reinhardt University with a Bachelor's degree in music education. She also has extensive experience playing bass clarinet, adding up to over 10 years. Ms. Wichowski was principal chair bass clarinet for the Reinhardt University Wind Ensemble for four years. She has had the opportunity to perform with the wind ensemble at the American Bandmaster's Association in Montgomery, Alabama in 2014, as well as the Georgia Music Educator's Association Conference in Savannah, Georgia in 2015.
She has also played with clarinet choirs, woodwind ensembles, and clarinet quartets. Additionally, she has been hired to play at church services and lobby performances. Through her years in college, she has played numerous works, including the Schumann Fantasy Pieces for A Clarinet and the Mendelsohn Concert Pieces for Bb Clarinet to name a few. In May 2014, she studied abroad in Italy, and had the opportunity to play with the Italian Infantry Band, which consists of Italy's most prestigious musicians. Outside of her work, she has been a guest clinician for middle and high school bands within the state. While she has taught with local schools, she has worked privately with students for 3 years. She is currently a member of the Georgia Winds Symphony playing bass clarinet and works at Children's Learning Adventure Development Center in Alpharetta, GA teaching music.
Dave Wallace
Dave Wallace is a professional musician with over 20 years of experience playing, performing, and teaching guitar. Dave received his music education at the Atlanta Institute of Music and began teaching at Ponce De Leon Music Center in February of 2008. During his time at PDLMC, Dave has worked with students of all age levels and experience levels. He teaches beginning to advanced guitar and is proficient in all guitar styles. As a performer, Dave has played in numerous original and cover bands in the Southeast, as well as worked on various recording projects. He played lead guitar for the late Sun Records rockabilly recording artist/legend, Billy Lee Riley. Dave is an outgoing, friendly, and patient teacher who accepts students regardless of age, style, or ability.
Deborah Scarazzo
Deborah Scarazzo teaches flute, clarinet, saxophone, and beginning piano. She received her Bachelor's Degree in Music with a concentration in flute performance from the University of Denver. She continued her graduate studies in flute performance at DePaul University and earned her Master's Degree in Music Education from Columbus State University. She has studied with Wilfred Kujla (Chicago Symphony), Vicky Grenier and Donald Peck (Chicago Symphony), Pamela Ednsley and Elaine Lenicheck (Denver Symphony), Paul Hockstad (Univ. of Denver), Warren Little (Atlanta Symphony), and Carl Hall (Atlanta Symphony).
Deborah currently directs the Joyful Noise Home School Bands, the McGinnis Woods Country Day School beginning and intermediate bands, Kings Academy beginning band, West Forsyth High School Flute Ensemble, and serves as the Children's Choir & Christian Education director at Christ The King Lutheran Church in Cumming, GA. She was the band director at St. Jeanne d'Arc Catholic School in Lowell, MA for 3 years as well as the music director at Trinity Lutheran Church in Lowell, MA. Deborah was also the band director at St. Patrick's Catholic School in Pelham, NH for 3 years. She has over 20 years teaching experience with private flute instruction. Deborah taught at Reinhardt College for 10 years and 3 years at North Georgia College & State University. She is a member of several professional organizations including the National Flute Association, the Atlanta Flute Club, and the Georgia Music Educators Association.
Eddie Dye
Eddie Dye is 30-year guitar veteran with 20 years of teaching experience. A native of Colorado, Eddie moved to the Atlanta area in 2003 to study guitar at the Atlanta Institute of Music. Since his time at AIM, Eddie has focused his efforts to that of teaching while continuing to perform, write, and record his own music. In late 2006, Eddie joined the staff at Ponce De Leon Music and has since become the head of the Instruction Department. He takes a great deal of pride in his instruction techniques, working with beginning students as well as mentoring highly advanced students. Within his lessons, Eddie focuses on integral musical concepts including reading, writing, theory, improvisation, and more.
As a young musician, Eddie played and performed in multiple blues, rock, and metal bands in the Colorado area. It was there that he gained valuable experience in the music industry as a performer. Upon receiving his education at AIM, however, Eddie realized the joys of teaching as well as learning. He has since become well-versed in all musical styles, specializing in Flamenco and Jazz guitar techniques. Eddie is a co-founder of the original acoustic group, The Atlanta String Duo, that can be seen performing in the Atlanta and metro area. Outside of his teaching, Eddie is currently writing and recording a full length album of original Flamenco music.
Glenn Fischer
Glenn has been playing drums for over 16 years and is currently pursuing his Bachelor's of Arts Degree in Music Performance from the University of North Georgia. He is involved in several of the performing groups at North Georgia, including the Jazz, Percussion, and Wind Ensembles. Glenn specializes in drum kit performance, but also studies mallet/keyboard and hand percussion. His drum kit playing is quite versatile, covering all genres including rock/pop, R&B, jazz, funk, and blues.
Glenn has had the opportunity to study with some notable mentors throughout his career. His teachers include Yonrico Scott of the Derek Trucks Band and Earl Klugh, among many others. He now studies under the tutelage of brothers John and Andy David, both renown jazz artists and professors of music. In addition to his school obligations, Glenn performs throughout the North Georgia and metro Atlanta areas as a freelance musician. In his free time Glenn enjoys cooking (and especially eating) gourmet food, jamming with his buddies, and hanging with his Boston Terrier named Tugg.
Janine Arecco
Janine Arecco began singing Classical music and touring Europe with the Glen Ellyn Children's Chorus (now Anima Singers) at age 10. She studied private Classical piano and voice lessons between the ages of 4 and 22. At age 18, she joined the Grant Park Symphony Chorus as one of the youngest members. Janine received an Associate of Arts Degree in Music (with a scholarship) from College of DuPage, and a Bachelor's of Arts in Entrepreneurial Management/Minor in Music from Columbia College Chicago in 1997, both with highest honors.
Janine has 20 years experience coaching voice students. Her style focuses on proper technique, learning to be comfortable performing in front of an audience (stage presence), and professionalism. She believes that having fun, yet remaining focused, is essential to opening the student's creative veins. Janine encourages her students to seek out local performing opportunities through recitals, musical theatre productions, open mics, and more. Audition and performance preparation are also a main focus.
For student, parent and local community reviews, as well as photos and videos of Janine's students performing, go to www.facebook.com/JanineAreccoVocals.
Janine practices what she preaches by also performing on a regular basis. She has performed with many pop, rock and jazz groups over the past 25 years. Having recently relocated to Atlanta, Janine formed a duo, Bridgetown Project, with guitarist Eddie Dye Jr. Janine and Eddie play original music as well as an eclectic mix of Adult Contemporary, Jazz, Rock and Blues. This past February, Janine was asked to join an Atlanta-based R & B group Brookwood Split and the 17th Street Horns. This Ten-piece horn band works for hire throughout Atlanta and the Eastern Seaboard.
Janine has also been involved in recording studio work in Chicago and Atlanta. She has spent much time recording original and cover songs, as well as voiceovers, for various projects. Her most recent recordings include an original album with Bridgetown Project, a blues album with Louisiana Artist Cottonmouth, and a Live Show at the Holly Theater with Brookwood Split.
Kim Stocksdale
Kim Stocksdale has been giving music lessons to children for over 10 years. She recently earned her B.S. in Music Education at the University of North Georgia, where she served as Concertmaster of the school's orchestra. She is a member of the National Association for Music Education, received the Gloria Shott Scholarship, and was recognized on the UNG President's List.
Kim has been playing violin since she was three years old. Since then she has grown into a very accomplished player, performing at weddings and other formal affairs and with the Simpler Times Bluegrass Band. She is also part of a Chamber Music Club. She has given private piano and violin lessons and once owned a Kindermusik business.
When Kim is not practicing the violin, she enjoys spending time with her wonderful husband and five children.
Latrelle Lalonde
Latrelle began piano lessons at the age of nine. She continued to study piano until entering college. She then expanded her music and piano studies at Brenau College and graduated with a Bachelor's degree in Music Performance. Latrelle has been teaching piano locally in Forsyth County for many years, and joined our team of instructors in 2013. She teaches a wide variety of musical styles including classical, hymns and gospel, popular music and folk songs. Music theory is also a large focus of her curriculum in order to further students' understanding of music in addition to the development of their playing skills.
Latrelle enjoys performing as pianist for the Harmony Grove Baptist Church Youth Choir. She also enjoys playing weekly for the residents of a local assisted living home. In her spare time, Latrelle likes to read and enjoys spending time with her lovely granddaughter Annabelle.
Matt Hess
Saxophonist Matthew Hess is an active performer, teacher, saxophone repair technician and clinician throughout Georgia and the Southeast. Having recently relocated to Atlanta, Matthew stays busy with his growing saxophone repair business, MHSax, as well as maintaining a healthy practice routine and performance schedule.
Before relocating to Georgia, Matthew spent nearly four years in the Sax ProShop of MusicMedic.com repairing a variety of vintage and modern saxophones for players from around the world. In addition to his saxophone repair work, Matthew was on faculty at the Chapel Hill School of Musical Arts, and UNCSA Community Music School where he had growing saxophone and piano studios.
An active chamber music performer, Matthew has been a member of several competitive saxophone quartets, and participated in a variety of chamber music ensembles. In addition to performing in numerous chamber music and community ensembles, Matthew has been a featured soloist with the UNCSA Graduate Percussion Ensemble, and as part of artist Alexander Lee's project, "The Tupapau Within" in New York City. Matthew has also given numerous solo performances across North Carolina and as part of regional North American Saxophone Alliance (NASA) conferences.
Matthew received his Bachelors Degree in Music Education from The Crane School of Music at SUNY Potsdam and his Masters Degree in Saxophone Performance from UNC School of the Arts. His primary teachers include Wildy Zumwalt, Timothy McAllister, Patrick Murphy, Christopher Creviston, and Taimur Sullivan.
Phyllis McPherson
Phyllis McPherson started playing piano at the age of seven and continued to study piano through high school and college. She earned a degree in Music Education focusing on piano instruction from Shorter College in Rome, GA. She first began teaching piano while in high school under the supervision of her piano instructor. After college she opened a studio in her house in Cumming, GA where she taught for many years. Phyllis moved to Dawsonville, GA in 2007 where she opened a new teaching studio in her home. That year she also started teaching at Ponce De Leon Music Center in order to continue to serve her Cumming clientele.
Phyllis teaches a broad spectrum of musical styles based on a solid foundation of music theory that covers reading, rhythm, intervals, chords, key signatures, as well as major and minor modes. Her goal for each student is to develop the skills to play the classical compositions of the great composers, traditional folk songs, popular music, light jazz, ragtime, and church hymns.
Music has enriched Phyllis's life and it is her pleasure to teach and inspire others to enjoy the wonderful art of music on the piano.
Sammy Nelson
Sammy Nelson started playing drums when he was 10 years old, and has continued to study his craft ever since. Sam lived in Forsyth County for 21 years and currently lives in Jackson County. He has been teaching at Ponce De Leon Music Center since 2006, instructing students at all age and experience levels. Sammy's specialty is in the rock and alternative genres, but he is practiced in all styles of music. Sam takes a structured approach to his lessons where he develops a lesson plan to help the students evolve from previous concepts that they have learned.
Sammy is a hard working drummer currently playing in three bands: Once, Dirt, and Forever's Night. Once is the nation's premiere Pearl Jam tribute band, and has been performing together for two years now. The group has played for audiences everywhere from Georgia to Michigan to the Virgin Islands. Dirt is a 90's rock cover band that frequently performs in the Forsyth County area, including venues such as Good Ol' Days and Montana's Grill. Forever's Night has been together for five years. This group focuses on playing and writing original music in the metal genre, and is currently recording a debut CD.
Sarah Waller
Sarah is a recent graduate of the University of North Georgia, with a bachelor's degree in Music Education. She served as the French Horn section leader in UNG's Wind Ensemble, as well as the mellophone section leader in UNG WGI Winds, which placed 4th in World during the 2016 season. She is currently a member of NAFME, as well as PAGE.
Sarah has played with North Georgia Symphony Orchestra for 4 years, and has worked as a church musician for 4 years. She continues to work with students in the North Georgia area as a marching band tech and private lessons teacher.
Travis Boyette
From growing up in Munich, Germany to starting beginner band in Dallas, Texas, Travis has been fortunate to experience a lot of what music has to offer. After graduating from the University of Houston as the principal trumpet player in both the Grammy nominated Wind Ensemble and the UH Symphony Orchestra, Mr. Boyette went on to study trumpet with Charlie Geyer and Barbara Butler at Northwestern University in Chicago. After graduate school he shifted his focus to composition for film, TV & video games at the Berklee College of Music in Boston, MA. Travis has worked in the music industry as a composer/song-writer, producer and engineer with some of the biggest names in music. He works extensively from LA to New York on projects with Disney/Pixar, independent films, live productions and leading musicians across the globe. Travis teaches brass instruments in Forsyth County, GA and lives in Cumming with his wife and two sons. In his other life Travis is also half of the DJ duo Wolfe&Cross and performs across the country with some of the biggest artists in the EDM and electronic music world. When not doing something musical he enjoys destroying the competition in ping-pong and spending time outdoors with his family.